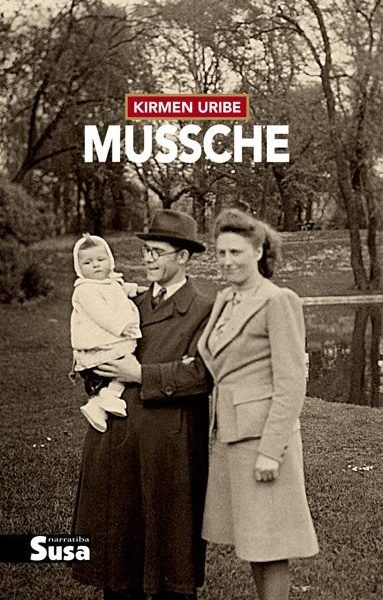 MUSSCHE
2013
Translations: Translated into Spanish (Seix Barral), Japanese (Hakusui Sha), Chinese (Lijiang Publishing House), Catalan (Edicions 62), Galician (Xerais), Dutch (De Blauwe Tijger).
In May 1937, after the bombing of Gernika, thousands of Basque children left the port of Bilbao for exile. Among them was Karmentxu, an eight-year-old girl who was taken in in Ghent, Belgium, by the writer Robert Mussche. Robert's life will change with the arrival of the girl, her involvement in the resistance during the Civil War and the advent of World War II.
This novel is the story that the author himself tells his best friend, recently deceased, "the story of an anonymous hero, one of those we see on the street."
Best Translated Book in Japan
Editions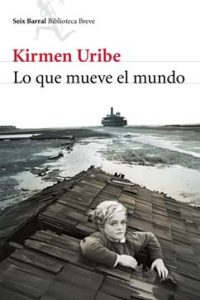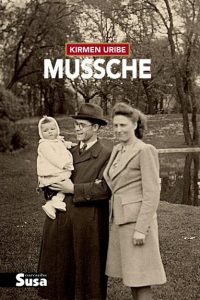 Mentions
"A thrilling novel from the first line to the last. The vicissitudes of the young Belgian writer related to Basque war children, is a narrative tense, exemplary in its structure and that oozes authenticity"
"Lo que mueve el mundo contains a very attractive human matter. Little by little, is talking about moral issues and emotional, friendship, selflessness and quiet heroism, love ..."
"Kirmen Uribe is a writer able to tell a good story in 200 pages when many need twice without achieving the same result. The book is written with the simplicity that characterizes him and never leave us indifferent"
"Closely tied to the aesthetics of Emmanuel Carrère and J. M. Coetzee, Kirmen Uribe wanted to pay tribute to a friend soon disappeared, to whom it is addressed, almost in a whisper, the narrator of the novel, to tell a story of memory and emotional resistance"